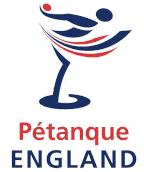 CLUB MEMBERSHIP
Download the application/renewal form here.
Currently fees are £25 payable to Portchester Pétanque Club.
* UPDATE 2023 * - From January 2023 - Club Membership will be valid for the calendar year, instead of the previous March to March arrangements.
LEAGUE
In order to play for Portchester Petanque Club in the Southern Counties League, players are required to be Petanque England registered.
Petanque England membership is renewable in March each year. Currently, fees are £28 - under individual membership (Southern Counties). Access this here.
More details about the league can be found on our League page here.