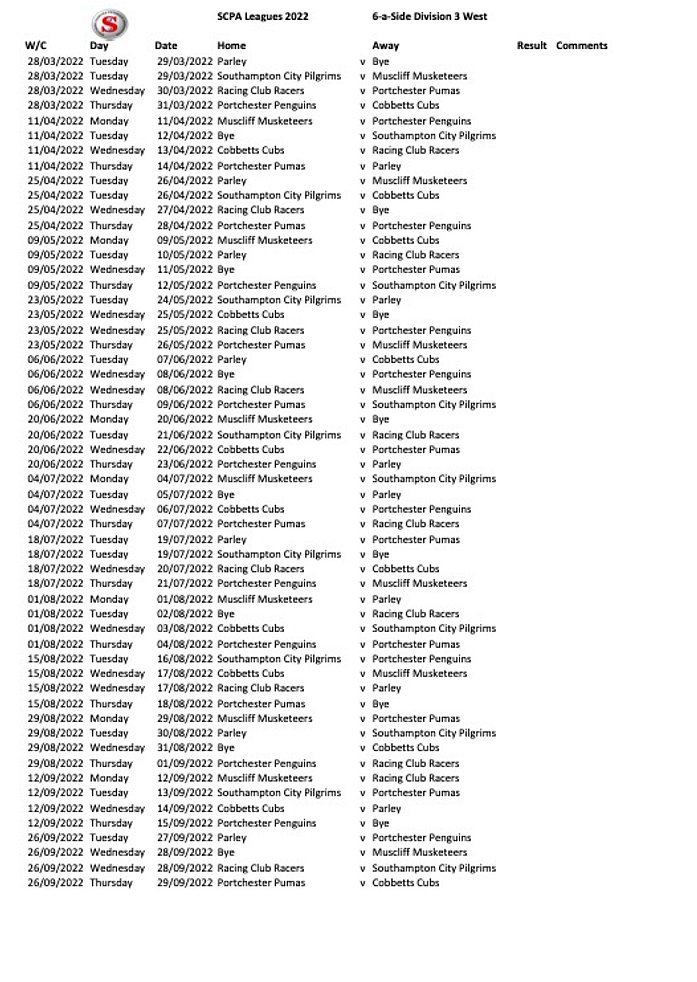 League games have now been resumed. Because of COVID-19 the players we did have registered with Pétanque England were somewhat reduced resulting in us only being able to field one team. Portchester Pumas and Portchester Penquins for the 2021 season merged and were managed by Mike Powlesland owing to Nick Hall having been out of action for a few weeks.
Fixtures and results from 2021 here
The 2022 Southern Counties league fixtures have been released, access the full calendar for both Portchester teams, image below:
OTHER COMPETITIONS
Click here for Cobbetts Winter League
Click here for the 2021-22 Cobbetts Winter League results
Click here for SCPA Winter doubles
Portchester Pétanque Club is affiliated to the Southern Counties region of the English Pétanque Association. To play in a league team or at some club terrains, participants need to be PE Licenced. Follow the links on the membership page or below for more details. We field two teams, The Pumas and the Penguins are both in Division 3 West for 2022.
Portchester Pumas are captained by Nick Hall
Portchester Penquins are captained by Mike Powelsland